Tirma Maxi
28 Units per Box
More Info...
Free Local Delivery on orders over €40.00. Free Nationwide Delivery on orders over €200.
Earn loyalty discount on repeat purchases!
SweetCo - Tirma Maxi only @ sweetco.ie
Tirma Maxi
Tirma MaxiTirma Wafers: Delicious Crunchy wafers filled with delicious flavoured creams and covered in creamy chocolate.Best Value Sweets, Wedding Sweets, Retro Sweets, Kids Sweets, Party Sweets, Birthday Sweets, Promotional Sweets, Chocolate Bars Roll Sweets, Health Bars, Personalised Confectionery, Next Day Delivery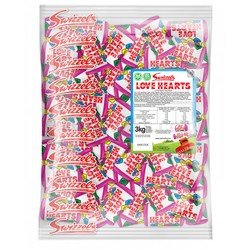 Buying sweets in Bulk has never cheaper.
So if you are a planning a wedding, party, or promotional event, then check out our great confectionery offers!