M&Ms White Chocolate
24 Units per Box
More Info...
Free Local Delivery on orders over €40.00. Free Nationwide Delivery on orders over €200.
Earn loyalty discount on repeat purchases!
Mars - M&Ms White Chocolate only @ sweetco.ie
M&Ms White Chocolate
M&M White Chocolate
Delicious Candy shell-covered white chocolate in packs of 42.5g.
Sold in 24 packs per box.  These individual packs retail at €2.00 each.  So huge savings to be made.
We have sourced this product which is only new to the shelves in the US to.
Dreamy....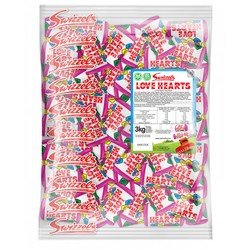 Buying sweets in Bulk has never cheaper.
So if you are a planning a wedding, party, or promotional event, then check out our great confectionery offers!