Dairy Box
360g Box
More Info...
Free Local Delivery on orders over €40.00. Free Nationwide Delivery on orders over €200.
Earn loyalty discount on repeat purchases!
Nestle - Dairy Box only @ sweetco.ie
Dairy Box
Dairy Box: Nestle Chocolate Luxury Gift Box Range.
Looking for a gift idea for Mother's Day? 
Why not send your own personalised Chocolate Gift.
Mums love Dairy Box, simply add your message and gift wrapping and voila... couldn't be easier. 
Delivery included.




Tags: Nestle, Boxes, Chocolate, Dairy Box, Wholesale Sweets, Confectionery, irish sweets, candy sweets, party supplies.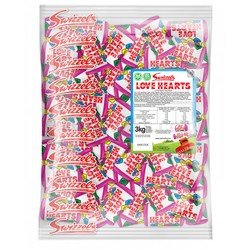 Buying sweets in Bulk has never cheaper.
So if you are a planning a wedding, party, or promotional event, then check out our great confectionery offers!