Rock Candy Stick
120 Units per Box
More Info...
Free Local Delivery on orders over €40.00. Free Nationwide Delivery on orders over €200.
Earn loyalty discount on repeat purchases!
SweetCo - Rock Candy Stick only @ sweetco.ie
Rock Candy Stick
Rock Candy (Medium Size)

You can order Rock by the box, 120 sticks per box. Size: Medium (230mm x 16mm).
Rock Lettering is Ireland Rock.  See Add to Cart for available stocks.

If you would like to order a larger quantity and customise the rock, see our bulk buy rock.

All prices EX VAT.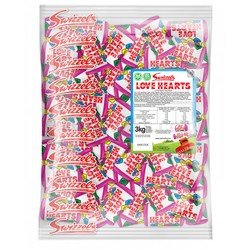 Buying sweets in Bulk has never cheaper.
So if you are a planning a wedding, party, or promotional event, then check out our great confectionery offers!