Barratt Milk Teeth
240 Count per Tub
More Info...
Free Local Delivery on orders over €40.00. Free Nationwide Delivery on orders over €200.
Earn loyalty discount on repeat purchases!
Barratts - Barratt Milk Teeth only @ sweetco.ie
Barratt Milk Teeth
Barratt's Milk Teeth
A new range of the old favourite will soon be available in store. To place your early order, contact us now.


All prices display ex-VAT:



Tags: Milk Teeth, wholesale sweets, confectionery, sweetco, ireland, donegal, ardara.
Colour
Pink
White
Sweet Type
Flumps & Mallows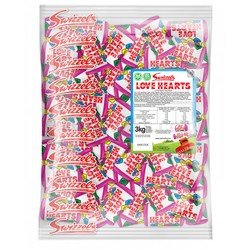 Buying sweets in Bulk has never cheaper.
So if you are a planning a wedding, party, or promotional event, then check out our great confectionery offers!