Airwaves Green
30 Units per Box
More Info...
Free Local Delivery on orders over €40.00. Free Nationwide Delivery on orders over €200.
Earn loyalty discount on repeat purchases!
Wrigleys Extra - Airwaves Green only @ sweetco.ie
Airwaves Green
Airwaves Green: The Chewing Gum and Bubble Gum Range.




Tags: Wrigleys, Gum, Airwaves Green, Wholesale Sweets, Confectionery, irish sweets, candy sweets, party supplies.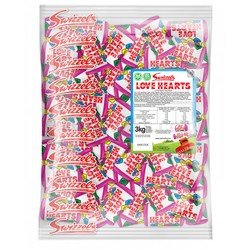 Buying sweets in Bulk has never cheaper.
So if you are a planning a wedding, party, or promotional event, then check out our great confectionery offers!